CÀRN MÒR Society of Austria / Tastings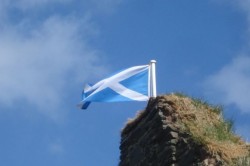 The purpose of the Càrn Mòr Society of Austria is to present to its members the Càrn Mòr Single Malts before bottling respectively introduction to the Austrian market.
The tastings are being held 3 to 4 times a year at different places in Austria.
So the members are kept informed and due to their feed-back it is secured that there is sufficient quantity of these strictly limited bottlings available on the realtively small Austrian market.
In order to become a member of the CÀRN MÒR Society of Austria or to register for a tasting, please fill in the following form.
Tastings
Next Tastings
Past Tastings
Dear Càrn Mòr Society Members! Dear Friends of Scottish single malt Whiskies! As they say "long time no hear" – but now there will a tasting at the year end containing 12 whiskies and a guessing game with 3 prizes. ...

[more]

Dear Càrn Mòr Society Members! Dear Friends of Scottish single malt Whiskies! As aclready anounced the next tasting will be a blind tasting – be taken by suprise. Only so much, it will be 8 whiskys to taste. The Tasting ...

[more]

The line-up will be anounced end of September / beginning of October 2018. Pre-bookings are welcome.

Dear Càrn Mòr Society Members! Dear friends of Scotch Malt Whisky! Summer has gone (almost) …. autumn has not yet arrived! The period until we shall hold our tasting on 23. November 2018 at the s'Baumgarten in Linzer Straße 297, ...

[more]