Premium Single Malt Scotch Whisky & En Rama Sherry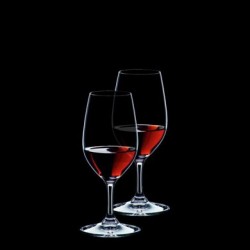 Whisky lovers and Sherry "aficionados" have quite a lot in common. Both share conscience for tradition and a sense for novelties making Single Malt Scotch Whisky and Sherry fashionable again. The epicure is in constant search of the rare and special.  Independent bottlers are the masters conducting this search. They identify, source and purchase the different casks containing either rare single malt whiskys or unique and aged sherry from bespoke distilleries in Scotland and famous bodegas in Jerez respectively.
In the case of single malt whiskys this task is being carried out by Morrison & Mackay Ltd. whereas Equipo Navazos has become world famous in the world of Sherry.
Frequently Gillespie & Partners supplies old sherry casks to distilleries and independent bottlers in Scotland for maturing single malt whisky.
SINGLE MALT SCOTCH WHISKY und MORRISON & MACKAY LTD.
Majority owned by the Morrison family, former owners of Bowmore, Auchentoshan and Glen Garioch, the company has three ranges of single malt whiskys on offer:
"Càrn Mòr – Celebration of the Cask" Vintage Single Malt Scotch Whisky
Is a single cask bottling at cask strength. Each bottle shows the name of the distillery, alcohol by volume, date of distillation and bottling, type of cask and number of cask, total number of bottles bottled and an individual number per bottle. This range has become a collector's icon.
"Càrn Mòr Strictly Limited Edition"
Is a non-chill filtered single malt with no added colour bottled at 46 % alcohol by volume. The bottling is limited to a maximum of two casks being bottled showing on the label the year of distillation and the year of bottling and displaying an age statement.
The " Beinn A'Cheò" range is a single cask bottling at cask strength of younger single malt whiskys ranging from approximately 15 – 18 years.
SHERRY by EQUIPO NAVAZOS
Founded as a hobby by Jesus Barquin, Eduardo Ojeda and Alvaro Giron in 2005 Equipo Navazos has become within a short period a globally bespoke supplier of the rarest and finest sherry. The entire spectrum of expressions ranging from the  Fino to  Amontillado, Oloroso, Pedro Ximenez and the infrequent Palo Cortado or Manzanilla have been selected from a number of the best known bodegas. Only the best are bottled as a "BOTA bottling" carrying a consecutive number for each and every bottling. The Wine Spectator's and Parker ratings traditionally are in the high 90ies.