Benrinnes
Celebration of the Cask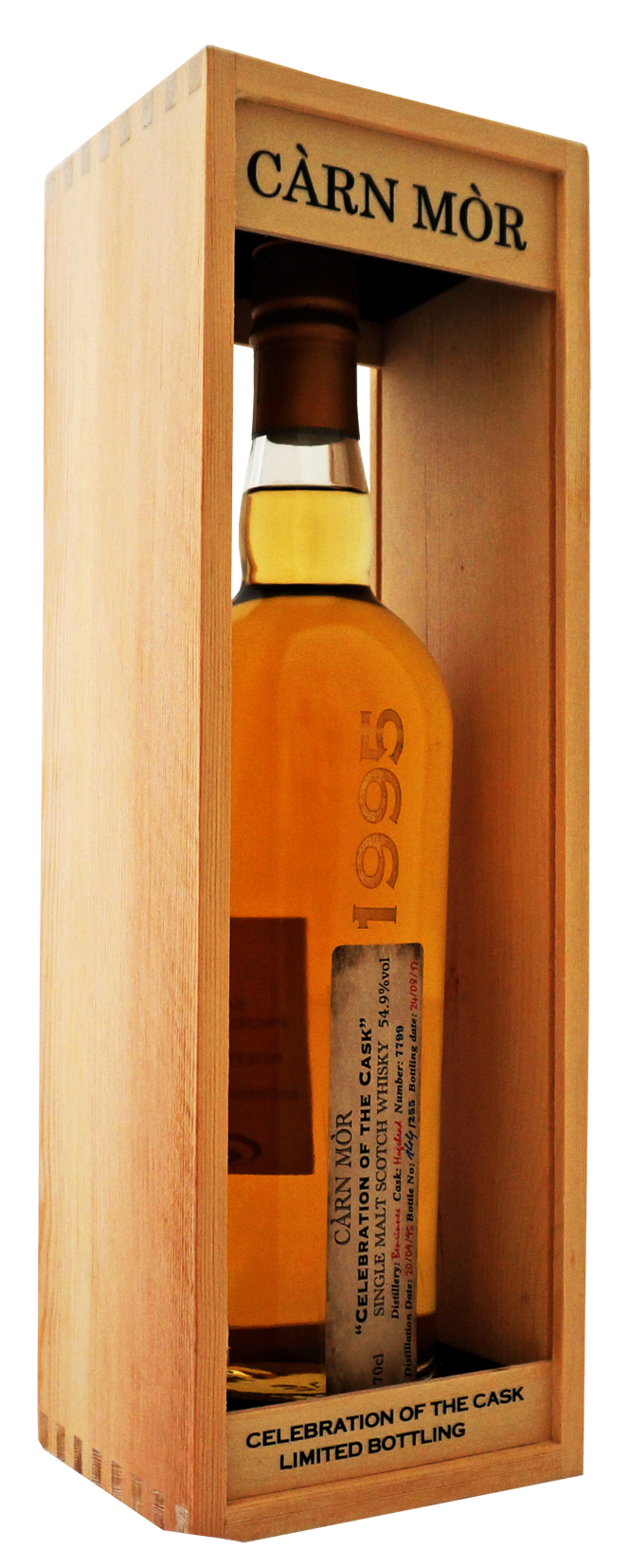 Details
| | |
| --- | --- |
| Region | Speyside |
| Distillery | Benrinnes |
| Style | Single Malt Scotch Whisky |
| Bottler | Morrison & Mackay Scotch Whisky Merchants, PH2 9LX |
| Distilled | 20.09.1995 |
| Bottled | 24.08.2017 |
| Alcohol | 54,9 % vol. |
| Cask Number | Hogshead 7799 |
| Number of Bottles | 255 |
| €/Bottle | € 159,-- (70 cl) |
| Item Number | CCBE1995 |
Additional Information
Founded in 1826 Benrinnes is a well-established distillery right in the heartland of the Scottish whisky industry – Speyside. The composition of stills is rare, in that there are two wash stills and four spirit stills and, until a few years ago, they were run three and three with a partial triple distillation – valid for this Benrinnes.
The wide spirit cut (73% - 58%) plays its part in creating a robust and meaty spirit whilst retaining its elegance and subtleness.

This Benrinnes 1995 displays in the nose wonderful caramel notes. On the palate being big-bodied, viscous, dark chocolate and pepper are the main features.