Pickering's – NAVY STRENGTH Gin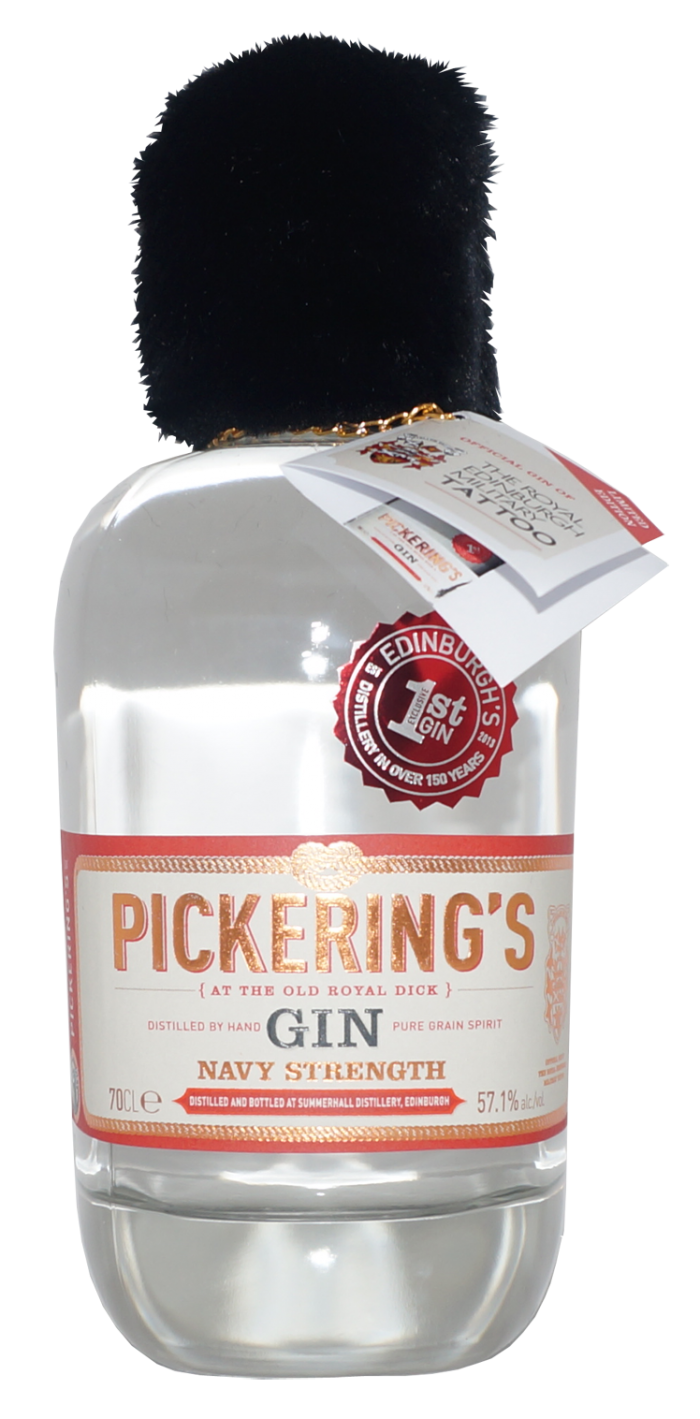 Details
| | |
| --- | --- |
| Brand | Pickering's Navy Strength Gin |
| Region | Edinburgh |
| Alcohol | 57,1 % vol. |
| Size of Bottle | 70 cl |
| €/Bottle | € 50,-- |
| Other | Edinburgh Dry Gin |
| Item Number | PINS |
Additional Information
Pickering's Gin is handcrafted at Summerhall Distillery, Edinburgh, based on an original Bombay recipee, kept secret since 1947, and bottled at Navy Strength (100 proof) with 57,1 % vol. for a pinch of more punch.
Navy Strength is so called because you can still fire your gunpowder if you spill your drink on it
*)
Pickering's Navy Strength is the official Gin of The Royal Edinburgh Military Tattoo.
*) do not try either of these things at home. Always enjoy your Pickering's sensibly.