Dear Càrn Mòr Society Members!
Dear Friends of Scottish single malt Whiskies!
As aclready anounced the next tasting will be a blind tasting – be taken by suprise. Only so much, it will be 8 whiskys to taste.
The Tasting will take place on Thursday, 28th February 2019
at s'Baumgarten in Linzer Straße 297, 1140 Wien,
(5 – 8 minutes' walk from U4 station , the tram 52 stops in front of the house)
Starting: 18.30 hrs
Whisky Tasting starting: 19.30 hrs
The menu to start with will be:
– Smoked Fish
– Rostbeef & Skirlies
– Dessert – Surprise
The attendance fee for the tasting for Càrn Mòr Society Members and their friends will be incl. menu € 48.00 p. P.
Please note – a minimum number of guests of 25 is required, the maximum number is 35 guests.
Important:
Please transfer the attendance fee of € 48,- to our account IBAN: AT02 2011 1300 0106 5720, account no. 300010-65720, with Erste Bank AG, BIC: GIBAATWWXXX, BLZ 20111, Recipient: Gillespie & Partners GmbH, Kantgasse 3, 1010 Wien, reason for payment "Name (John Sample) and "Tasting 29.02.2019". In addition please book by e-mail to office@gillespiepartners.com.
We look forward to seeing you on February 28th, 2019
Thomas Gillespie
[toggle title="Line up"]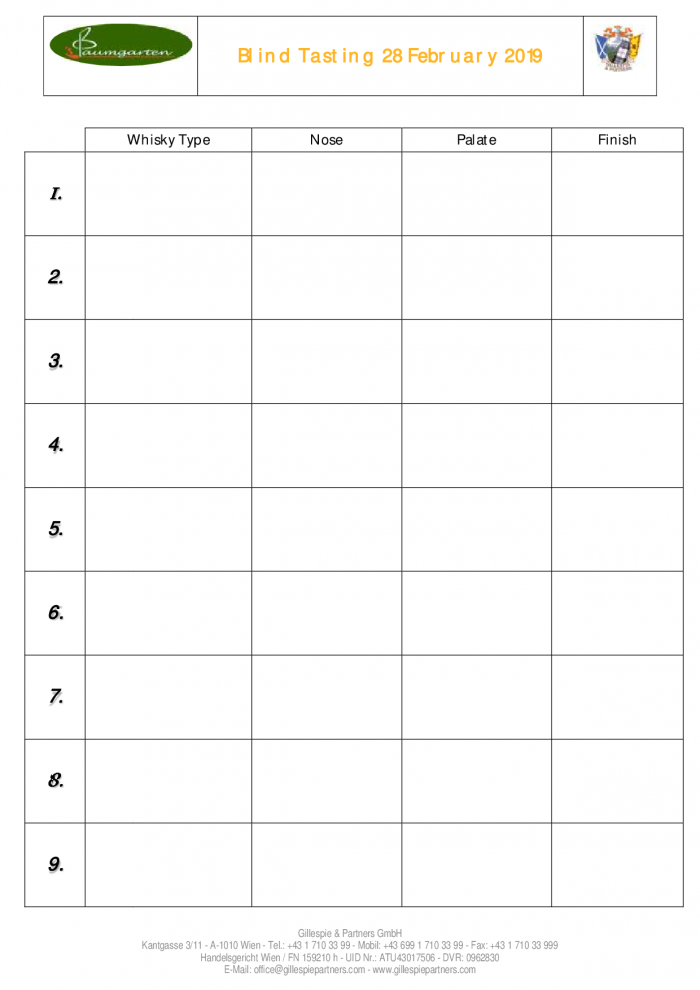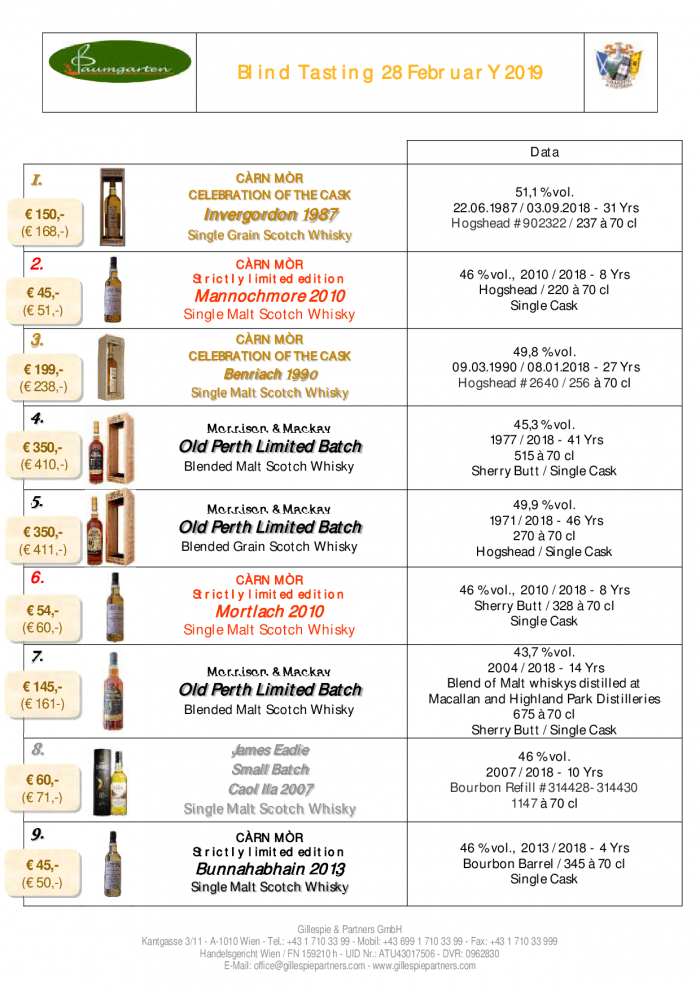 [/toggle]